Explore tunisia...
Where do you want to go ?
Airports
World Heritage Sites
Beach Resorts
Archaeological Sites
Nature and Traditions
War Graves & Battlefields
Tunis
The capital of Tunisia is made up of the Medina (its historic heart), the 'European' quarter built at the beginning of the 20th century, and the new modern suburbs. For more than 500 years the Medina has been the historic heart of Tunis and UNESCO has classed as a World Heritage Site its fascinating and exotic maze of streets.
What to see
The Medina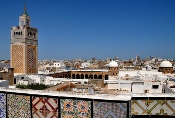 The 13th century Medina of Tunis is a World Heritage Site. It is home to silver, goldsmiths, fez and carpet makers and many more artisans who ply their trade-silversmiths, goldsmiths, hat makers to name but a few. The major landmark in the Medina is the magnificent Zitouna Mosque that reigns supreme and several little museums tucked away down interesting alleys.
Bardo Museum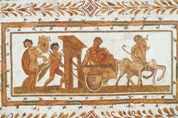 Housed in the north of Tunis and originally a 13th century palace, the Bardo Museum has been extended and restored over the centuries and is an amazing example of 17th and 18th century Arab-Muslim architecture. It houses exhibits from the prehistoric, Punic, Roman, Christian and Muslim eras and of course, its world class collection of Roman mosaics.
Carthage Ruins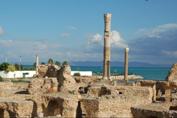 The Phoenician city of Carthage was founded according to legend, in 814 B.C. Built around Byrsa Hill,it gradually became the most important of the Phoenician settlements along the North African coast. It was reduced to ruins by the conquering Romans in 146 BC. Punic ruins include the Tophet (sanctuary) of the Carthaginian gods Baal and Tanit and the Punic Ports.There are many mostly Roman ruins including the Antonine Baths.
Nearby
Sidi Bou Said (10 Kms)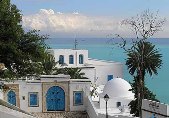 This is a place to stroll around the narrow cobblestone streets, take in the wonderful views and try a Turkish coffee or mint tea or visit Dar Ennejma Ezzahra, once the home of the French Baron d'Erlanger and now a fascinating museum for Mediterranean music.
La Goulette (10 Kms)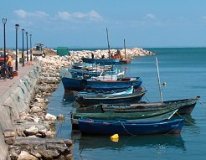 It is noted for its excellent fish restaurants which attract crowds from Tunis especially on warm summer evenings. Once a pirates' stronghold, the town is at the mouth (the gullet) of the Tunis canal and remains a busy cargo and ferry port.
Gammarth (15 Kms)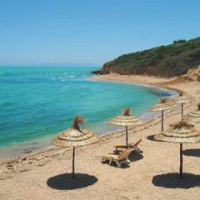 A fully-fledged resort of luxury hotels. on the beautiful Gammarth coast and with a range of top class hotels, opens up so many exciting possibilities for your incentive. It is close to the capital Tunis with its World Heritage Medina and can offer some superb dining experiences.
Where to stay
Where to eat and drink