Explore tunisia...
Where do you want to go ?
Airports
World Heritage Sites
Beach Resorts
Archaeological Sites
Nature and Traditions
War Graves & Battlefields
Neapolis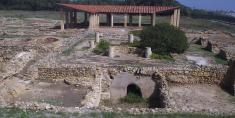 The ancient site on Neapolis was discovered in 1965 and is situated at 2 kms from South-West of Hammamet centre. It has a unique complex, a proper industrial installation dating to Roman times for the production of "garum": the complex consists of large basins where the fish guts and small fry were placed to macerate to produce a sauce (salting fish).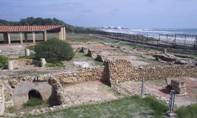 On the same site a residential quarter was partially excavated revealing vestiges of luxurious villas paved with superb mosaics, some are conserved in situ, others in Nabeul museum.