Explore tunisia...
Where do you want to go ?
Airports
World Heritage Sites
Beach Resorts
Archaeological Sites
Nature and Traditions
War Graves & Battlefields
Chemtou (Simitthus)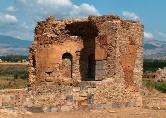 On a hillside 20 kilometres from Jendouba is the site of Chemtou, famous throughout the Roman Empire for its marble.




The Museum includes

The Geology Room with rock samples and explanations of the geology of the area
The Marble Room with explanations of the excavation work
The Numidian Room with carvings and funerary pieces, some dating from 148 BC
The Roman Chemtou Room with samples of a hoard of
gold coins.
The Site itself includes:

Marble Quarries: ancient Simitthus is famous of its quarries of yellow and pink marble looking impressive with the smooth marble walls diving straight down.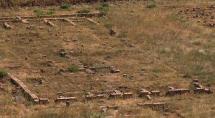 The Prison Camps: they are for up 20,000. These were the men working in the quarries.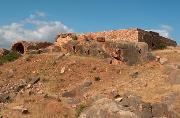 A Hilltop Altar: the Roman temple was originally a Numidian altar made up from cut stones. Only few things telling about function: the staricase and the storage chambers.
A Theatre: most of its grandstand steps are destroyed over time, yet some of the ramps leading down to the underground sections are well- preserved.