Explore tunisia...
Where do you want to go ?
Airports
World Heritage Sites
Beach Resorts
Archaeological Sites
Nature and Traditions
War Graves & Battlefields
Ichkeul National Park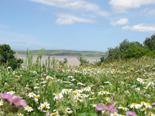 Leaving Tunis you head north towards the lovely port city of Bizerte, en route for Lake Ichkeul, a stopover for hundreds of thousands of migrating birds, such as ducks, geese, storks and flamingos, and the last remaining lake in a chain that once extended across North Africa
Arriving in Bizerte you turn south, crossing the Tinja Canal which connects Lake Ichkeul to the sea via the Lac de Bizerte, a marine lagoon.
Ichkeul is about 25 kms south of Bizerte.
In Ichkeul we find three ecosystems: Mount (Djebel) Ichkeul standing at 511 metres, its surrounding marshlands and plains – 2,740 hectares - and lake Ichkeul with a surface of 8,500 hectares.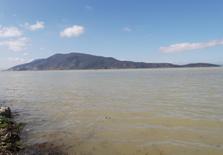 CULTURAL HERITAGE: The lake, marshes and mountain have been settled by man for millennia. In Carthaginian times Lake Ichkeul surrounded the mountain. In 1240 Djebel Ichkeul and the lake were already managed as a hunting reserve. Water buffalo were present then, and were re-introduced from Italy in 1729. The herd was decimated in 1957 for food but has since recovered.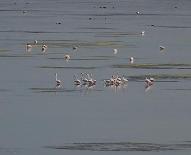 BIRDS: are the most visible animals in the park. Waterfowl and waders are numerous, and include large numbers of coot and wigeon, and half a dozen other species of duck, as well as rarer birds like the purple gallinule and the park's emblem, the greylag goose. Predators include booted eagle, Bonelli's eagle, peregrine falcon and marsh harrier.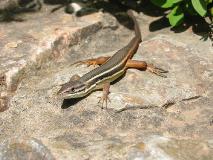 FLORA & FAUNA:
more than 500 different types of plant life have been recorded in the park and spring is the best time to appreciate them. Cyclamen, iris and lilac proliferate and the olive trees are in flower. It is also home to many animal species such as otters, buffalos, porcupines and mongooses.
Facilities include a visitor's centre and eco-museum/information centre.
The park has been recognised as a United Nations Educational, Scientific and Cultural Organisation World Heritage Site.