Explore tunisia...
Where do you want to go ?
Airports
World Heritage Sites
Beach Resorts
Archaeological Sites
Nature and Traditions
War Graves & Battlefields

Sidi Bou Said
Despite attracting artists, writers and tourists for over 200 years, Sidi Bou Said has managed to retain its charm. The village is a truly heaven of a picturesque tranquility overlooking the Bay of Tunis, its white and blue houses spread down the hill towards Sidi Bou Said's marina.
What to see
Ennejma Ezzahra Museum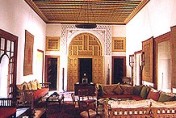 Built between 1909 and 1921, the Museum Ennejma Ezzahra, once the home of Le French Baron Rodolph d'Erlanger (himself an artist of some renown) and now a fascinating museum for Mediterranean music. It is symbol of Tunisian musical heritage where musicians, and choral groups from around the world perform on a regular basis.
Dar El Annabi Museum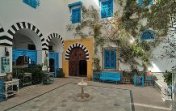 A large and symptious Tunisian house dating back to the 18th Century, Dar El Annabi, which owner was a mufti (religious leader), is now part of it a museum. Its courtyards and rooms reflect the traditional Tunisian style and are furnished with models in typical clothes and poses. The rooftop terrace gives an excellent view across the other rooftops, and the courtyards themselves are shady and pleasant spots to sit and taste some mint tea.
Nearby
Tunis (18 Kms)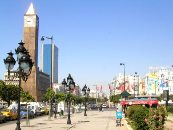 The capital of Tunisia and its chief business and cultural centre. Tunis Medina, the old quarter, is listed by UNESCO as a World Heritage Site and includes many places and monuments to visit.

Carthage (12 Kms)
Rich evidence evokes the extraordinary tale and civilization of the Carthaginians.The Roman archeological site, the Cathedral and the Museum on Byrsa Hill are well worth a visit.
Gammarth (15 Kms)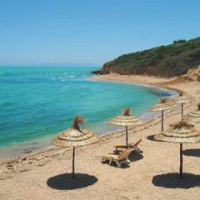 A fully-fledged resort of luxury hotels. on the beautiful Gammarth coast and with a range of top class hotels, opens up so many exciting possibilities for your incentive. Gammarth is close to the capital Tunis with its World Heritage Medina and can offer some superb dining experiences.
Where to stay
Where to eat and drink