Explore tunisia...
Where do you want to go ?
Airports
World Heritage Sites
Beach Resorts
Archaeological Sites
Nature and Traditions
War Graves & Battlefields
Kerkouane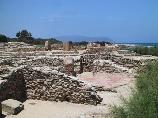 On the coast of Cap Bon, between Kelibia and El Houaria, lies the Punic site of Kerkouane, classified by the UNESCO as a World Heritage (WH).
It is generally agreed that the main industry of this Phoenician town was the manufacture of purple dye, from a particular species of shellfish, for which the Carthaginians were famous.
The town existed for 400 years or so before it was destroyed, at the same time as Carthage, in the second century BC. As the Romans did not reoccupy the town, and therefore destroy it, this is a remarkable and unique Punic site, though nothing stands higher than knee high.
However it is possible to see: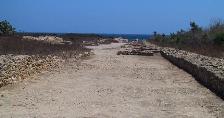 •
Streets
laid out in an orderly fashion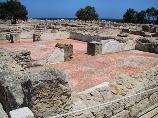 •
House
remains – each with its own private bath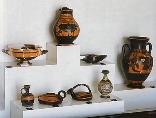 •
The small museum
close to the site has some Punic artefacts and jewellery