Explore tunisia...
Where do you want to go ?
Airports
World Heritage Sites
Beach Resorts
Archaeological Sites
Nature and Traditions
War Graves & Battlefields
Bulla Regia (Royal Bulla)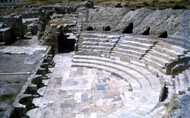 In the hills above the Medjerba valley, just north of Jendouba sits Bulla Regia. What distinguishes it from other Roman sites are its underground villas. The Romans built their homes partly underground to protect themselves from the summer heat.
A walk around the site will show: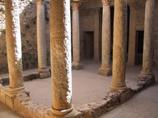 Underground villas including the House of the Hunt with a colonnaded courtyard, the Treasure House with its underground bedrooms and the House of Fishing with its enormous basement.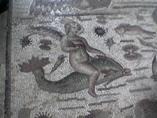 Some extraordinarily well preserved mosaics in their original locations.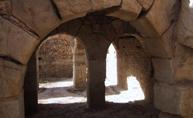 The Memmian Baths named after the wife of Septimius Severus, the first African emperor of Rome.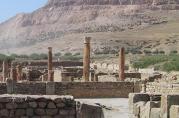 The Forum encompasses the Capitol and the Temple of Apollo. It is the largest public quarter of Bulla.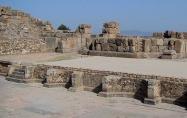 The Theatre is quite small but still in good condition. Its upper rows of seats, the columns and walls of the stage are gone, yet it does transmit a nice image of what the spectacles were almost 2000 years ago.