Explore tunisia...
Where do you want to go ?
Airports
World Heritage Sites
Beach Resorts
Archaeological Sites
Nature and Traditions
War Graves & Battlefields
Gammarth
A fully-fledged resort of luxury hotels.On the beautiful Gammarth coast and with a range of top class hotels, opens up so many exciting possibilities for your incentive. It is close to the capital Tunis with its World Heritage Medina and can offer some superb dining experiences.
Nearby
Tunis (10 Kms)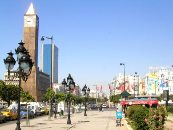 The capital of Tunisia and its chief business and cultural centre. Tunis Medina, the old quarter, is listed by UNESCO as a World Heritage Site and includes many places and monuments to visit.
Sidi Bou Said (10 Kms)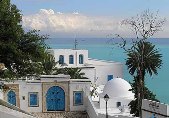 This is a place to stroll around the narrow cobblestone streets, take in the wonderful views and try a Turkish coffee or mint tea or visit Dar Ennejma Ezzahra, once the home of the French Baron d'Erlanger and now a fascinating museum for Mediterranean music.
La Goulette (10 Kms)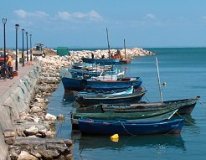 It is noted for its excellent fish restaurants which attract crowds from Tunis especially on warm summer evenings. Once a pirates' stronghold, the town is at the mouth (the gullet) of the Tunis canal and remains a busy cargo and ferry port.