Explore tunisia...
Where do you want to go ?
Airports
World Heritage Sites
Beach Resorts
Archaeological Sites
Nature and Traditions
War Graves & Battlefields
Elles (Megalithic Tombs)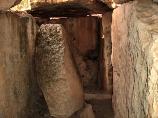 From around the 2nd Century BCE, the Elles tombs are deeply fascinating. Elles is 33 km away from Makthar and about 48 km from Le Kef.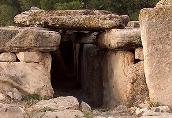 Inside the tombs, only a few ones can be entered.
Tomb n°16 is the best preserved one of all. The size of the stones used for roofing the tombs is up to 3 metres times 2 and up to 40 cm thick.
Here at Elles, the Numidian history is exhibited.